include("http://www.annourbis.com/ssi-responsive/top-2020.html"); ?> include("breadcrumbs.html"); ?>
A HISTORY OF ROME DURING THE LATER REPUBLIC AND EARLY PRINCIPATE
---

Home | Prev | Next | Contents
---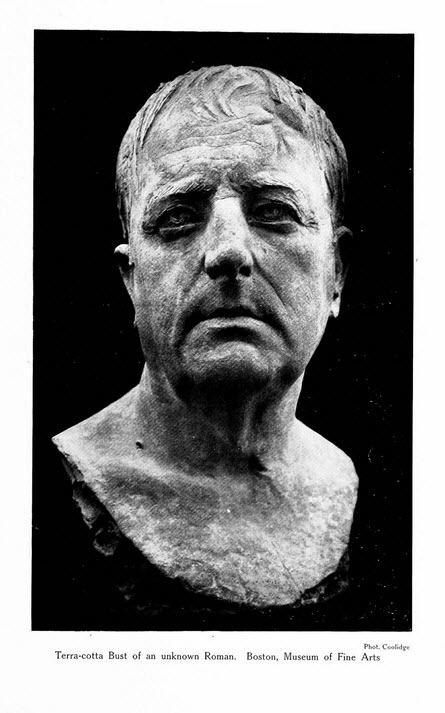 This book traces the entire history of Rome from its obscure origins as a village under the dominion of the Etruscans, to the world's first superpower holding sway over much of the known world, to its ultimate fall under the barbarian ascendancy.
The history of Rome is the history of a city, of an empire, and of Western civilization. The people and events who passed through the stage of history during the Roman era have left a permanent mark on the history and development of civilization. No other empire before or since has had such a dramatic impact on the world.
As children of Rome's civilization, there is perhaps a tendency to regard Rome's rise as inevitable. However nothing could have been more improbable. A village composed of outlaws and outcasts was able to subdue its more powerful neighbors and, guided and imbued with confidence from a spurious genecology which made the Romans heirs to Troy, they embarked on a conquest of the known world against formidable opponents. But they were not only a people dedicated to conquest. They were wise rulers who managed to convert conquered people into allies, and spread a civilization that spanned three continents; a civilization that endured the overthrow of the Empire. We need only look at the Mongolia Empire to see just how unique the Romans were. The Mongols, too, conquered most of the known world. But within a few generations all traces of their empire, except for the devastation and ruin they had wrought, were gone. No one still follows the Mongol codes of law, such as they were, or speaks Mongolian outside of a small and insignificant remnant of their homeland, whereas we in North America, Europe and all of the colonies planted by the heirs of Rome in Australia, New Zealand and elsewhere continue to carry on many of the traditions and practices of the Roman Empire.
This section traces the unlikely rise of this village that became a super power and changed the destiny of the world.
Table of Contents
---
---
Prev | Next | Contents

include("http://www.annourbis.com/ssi-responsive/bottom-2020.html"); ?>